Whereas gorilla trekking has been described as a lifetime experience, a trek to see a group of mountain gorillas in the wild has become intimidating for most intending trekkers. A trek to see a group of these rare creatures is incredibly breathtaking and has become the most sought after experience by most trekkers today. Although the experience is fascinating, firstly ask yourself that am I physically fit to trek mountain gorillas in Uganda, Rwanda or the Democratic Republic of Congo? In most cases, a lot has been said about this rewarding adventure but little has also been said about what level of physical fitness is required of travelers who wish to achieve their dreams with these Great apes.
Gorilla trekking entirely involves hiking through the thick tropical rain forests in Africa as well as the steep slopes to see a group of these impressive primates. It is different from the usual nature walks around the savanna grassland protected areas or tours at the zoo. The whole adventure requires one to be physically well. At times the trackers or guides clear path for the visitors to pass and this means that tracking these Great apes involves navigating through the new trails and all this need you to have some physical wellness. Besides, dressing code also matters a lot for this lifetime experience and in most cases you are encouraged to come with gardening gloves, long sleeved shirts/T-shirts, long pants, waterproof boots, walking stick (this can be got at the park headquarters) and many more. The adventure is generally breathtaking but if you are physically fit, most visitors do not realize any effect and given the magical encounters that come out of the adventure.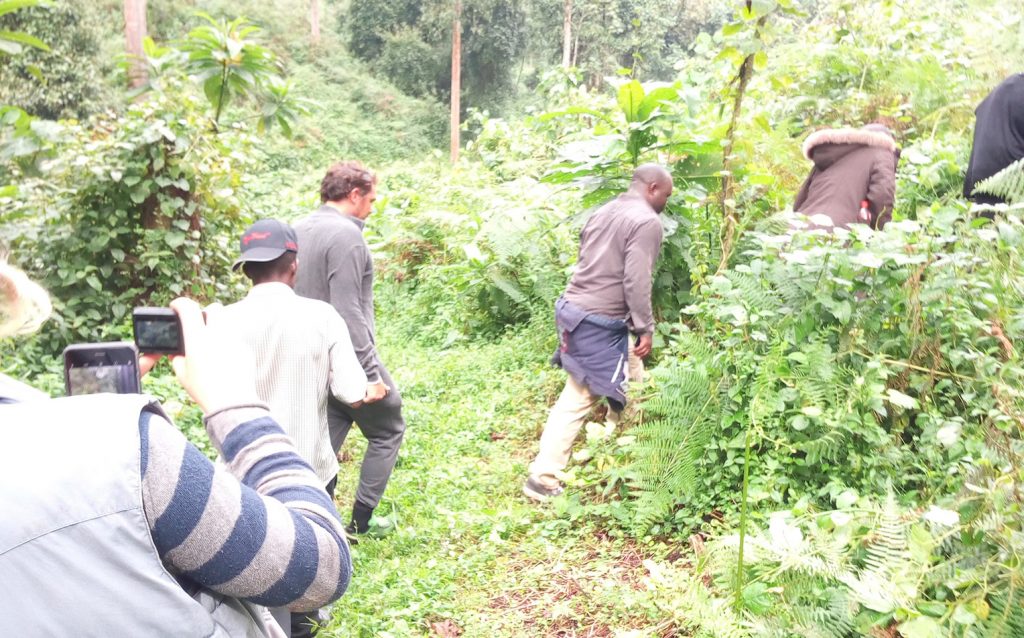 Visitors on safari to Volcanoes National Park and Mgahinga National Park in most cases find themselves tracking around the bamboo forest and beyond. And while in such areas, treks range from moderate to reasonable fitness level. Looking at Bwindi Impenetrable Forest National Park, the treks involve hiking up and down to the steep slopes and the misty valleys as well as the streams and thick undergrowth of the forest. Besides, the gorilla families also comes with distinct levels of terrains and this means that the group that will be assigned to you determines how long you will spend to get these spectacular creatures while in their natural habitat. In most cases, visitors are advised to let the park management or book for their desired family depending on their physical fitness.
In Volcanoes National Park, Rwanda visitors begin their treks at Kinigi where the park rangers choose the easy to track gorilla families or the most challenging treks based on tourist fitness level. The most challenging habituated gorilla family in Rwanda is the Susa "A" but the interesting thing is that the group rewards visitors with breathtaking experiences that come once in lifetime.
In Uganda, the Nshongi and Rushegura gorilla families can be a bit simpler to hike through and requires less energy compared to the Nkuringo family. All these groups reward visitors with lifetime encounters despite their levels of physical fitness. This means that you have to come with at least a bottle of drinking water for your trek and for the visitors who desire to enhance their experiences they can par take Gorilla Habituation Experience. With this adventure, visitors have all the four hours of face to face encounter with gorilla and the whole day trekking for these unique creatures in the wild. And this means that visitors have to come with at least 2 (two) bottles of drinking water and a lot of energy giving snacks. In case of heavy load, there are also porters around the park headquarters and they can help you to carry your luggage. This will reduce the load in you and you only concentrate in your adventure. Besides, this will contribute towards the lives of local residents.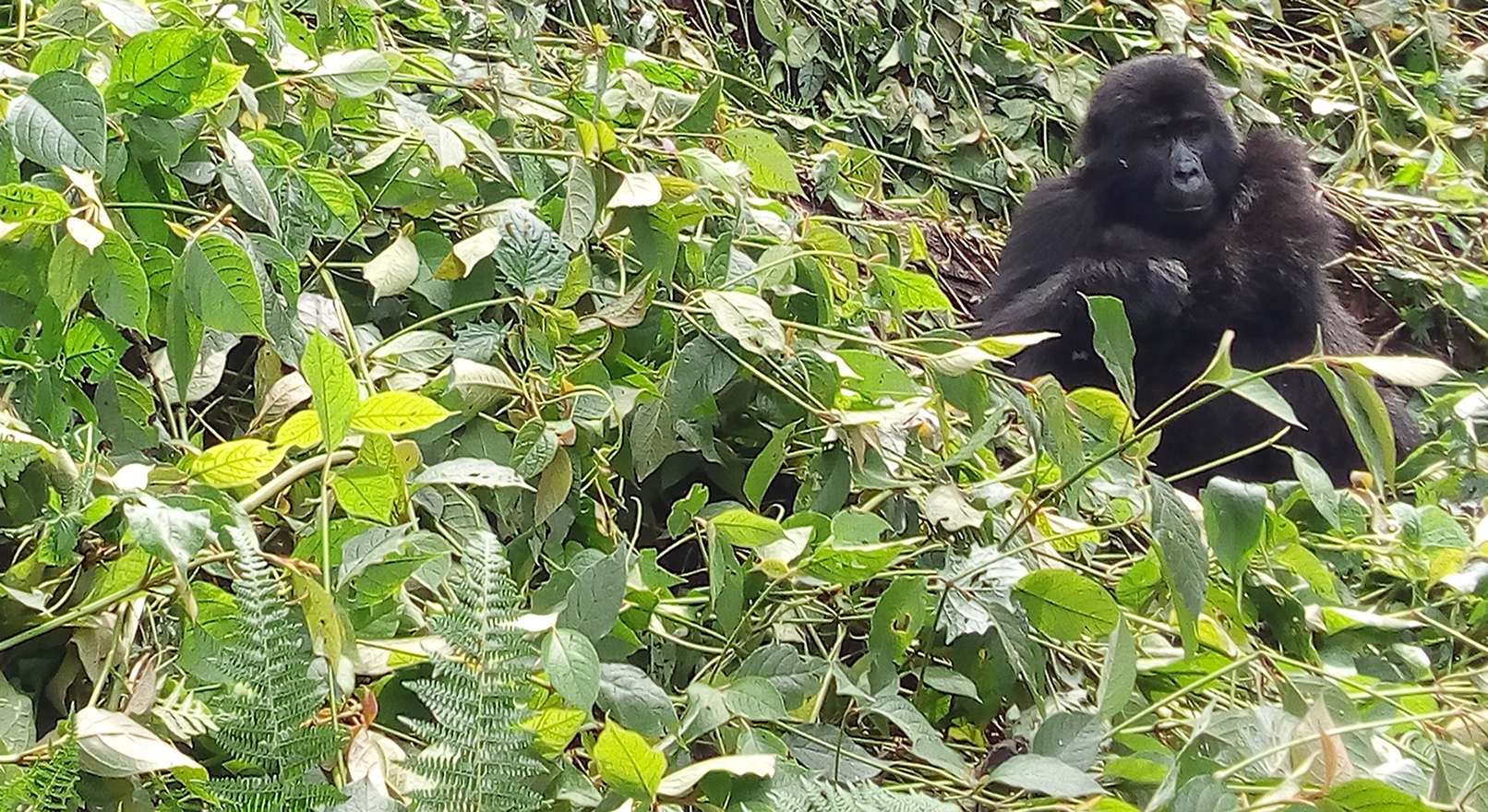 To be on a safer side, it is better that you do some exercises around the compound as this will familiarize you to the landscape and steep terrains of the areas. Note that the tropical rain forest terrain can be muddy and steep and the trek takes from 30 minutes to 8 hours. This means that you need to be prepared for anything while on a safari.
Depending on what your physical fitness goals are, to be prepared is better as this won't disappoint you while enjoying your treks. Take the advantage of your steep slopes and hilly terrains and get used to the landscape before traveling for your trek. You can just walk, stretch or run around. All in all, to be prepared for your trek is very important if you are to get the best out of this lifetime experience. While planning for your trek, make sure that you are physically fit to hike through the strenuous terrains.