Safari Overview:
The 10 days (9 nights) Explore Rwanda Safari.
What to do in Rwanda:
Gorilla trekking, Kigali city tour, Golden Monkey trekking, Boat trip on Lake Ihema, Cultural tours, Game drives in Akagera N.P, Chimpanzee trekking in Nyngwe Forest N.P.
Brief itinerary:
Day 1: Kigali City tour
Day 2: Transfer to Akagera N.P – afternoon Game drive.
Day 3: Akagera N.P – Transfer to Butare Town
Day 4: Butare – Nyungwe Forest N.P
Day 5: Chimpanzee trekking – Cultural tour
Day 6: Nyungwe Forest N.P – Gisenyi
Day 7:Iby'Iwacu Cultural Excursion
Day 8: Gorilla trekking
Day 9: Golden monkey trekking
Day 10: Departure
End of the Safari
Email us: info@rwandagorillasafaris.com
Tel +256 772 561508 / +256 701 728141
Detailed Itinerary:
10 Days Rwanda Tour – Gorilla Tracking, Culture & Wildlife Safari
The 10 day Rwanda tour rewards you with all -around educational and enriching experience of this beautiful country. Apart from being a home of endangered mountain Gorillas, Rwanda is also home to many other rare, beautiful, unique and endangered species of animals and birds that cannot be found anywhere else in this world. With the beautiful stunning views of volcanoes, hills, plains and rain forests, the warm and friendly smiles from the local people and the opportunity to participate in day-to-day local traditions, culture, activities and community development, Rwanda becomes the ultimate holiday destination in Africa.
Day 1: Kigali city tour
On arrival in Kigali, your professional driver guide will meet you and transfer you to hotel for a briefing and a welcome meal. Proceed for a city tour in the beautiful Kigali. Areas to visit include the 1994 Gisozi Genocide Memorial site, local arts and crafts shops, Kigali Museum and learn the history of Kigali and Rwanda's pre-colonial and colonial period as well as the colonial masters in Rwanda, and Juru Park; one of the highest points in Kigali to have fantastic views of the city and its surrounding hills and countryside. Dinner and overnight at Kigali Serena Hotel, Manor Hotel or ChezLando Hotel.
Day 2: Transfer to Akagera National Park for afternoon Game drive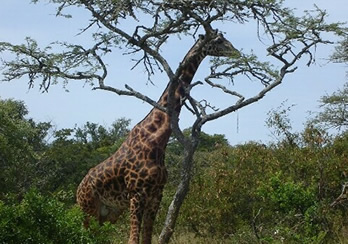 Breakfast at the hotel and drive through Rwanda's phenomenal landscapes to Akagera National Park. Relax as we wait for lunch at Akagera Game Lodge. Proceed with the southern game drive alongside the Lake Ihema circuit where a plenty of animals can be seen, including Elephants, Masai Giraffes, Buffaloes, Zebras, Hippos, Nile Crocodiles and also many other mammal species. This game drive will also enable you to clearly view the gentle hills blending beautifully with lowland swamps and water bodies.
In the evening, you can relax at the lodge poolside, or take evening walks around the hotel where you can see various bird species or participate in day-to-day local pastoral lifestyle.
Day 3: Akagera Park – Butare town
Have breakfast, and go for another game drive in the northern circuit of the park. Enjoy the beautiful scenery and landscape through the northern circuit where you will see hippos, crocodiles and even more wildlife than on the lake circuit. Return for full breakfast and then depart for Butare town with lunch at Kigali.  The journey takes you through magnificent hills and cultivated countryside; we will stop along the way to visit the famous King's Palace in Nyanza, and the art museum at Rwesero. Dinner and overnight stay in Butare.
Day 4: Butare – Nyungwe Forest National Park (home of primates)
Breakfast and take an excursion to the National Museum of Rwanda, providing you with a deeper insight into Rwandan history and culture. Later proceed to Nyungwe Forest National Park and arrive by lunch time. After lunch, you may go for Colobus Monkey trekking and hike through lush forests, endless, green tea fields and take in the stunning views of your surroundings. Dinner and overnight at Nyungwe Forest lodge, Peace Guest House or Gisakura Guest House.
Day 5: Chimpanzee tracking and cultural tour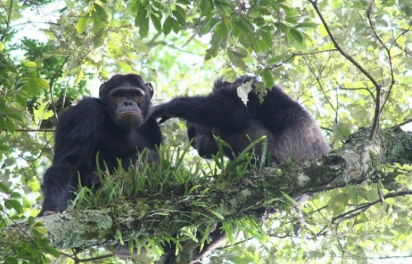 Breakfast and thereafter, enter Nyungwe forest in search for 13 primates species and over 300 bird species, making it a bird watcher's paradise! Nyungwe Forest is one of the destinations in the world where you can see up to 13 primate species; these include chimpanzees, the Blue Monkeys, L'Hoest's Monkeys, endangered golden monkeys and the Angolan black and white Colobus Monkeys among others. Nyungwe forest has huge concentrations of habituated primates whose troops can include 400 to 500 individuals! This is a unique tourism phenomenon. Return to your lodge for lunch and relax at the lodge. You can relax after lunch or go for a cultural walk among the local communities where you will be entertained with local dance and drummer, and get to know more about the local cultures. Dinner and overnight at the lodge.
Day 6: Nyungwe Forest – Gisenyi Town
Break fast and connect to Gisenyi town; a wonderful place to relax, having a captivating feel of a tropical beach resort due to its waterfront and sandy beaches and excellent views of Lake Kivu. After lunch, visit hot springs and relax at Lake Kivu shores in the evening. Dinner and overnight stay in Regina Hotel or Peace land Hotel.
Day 7: Iby'Iwacu Cultural Excursion
Have early breakfast and drive to Musaze District to Iby'Iwacu Cultural Village for a wonderful and interactive experience, learning all about Rwandan traditions, culture, songs and dance. You may also participate in the local activities and taste local foods and wines. You will spend the night here, in traditional houses and participate in Gitaramo, a cultural tradition of sharing stories, song and dance while sitting around a warm fire. Or you can have dinner and overnight at Kinigi Guest house or Gorilla's Nest or Le Bambou Gorilla Lodge/ Mountain gorilla view lodge / Virunga lodge / Sabyinyo Silver back lodge.
Day 8: Gorilla Trekking
Breakfast and transfer to Kinigi station for a 30 minutes briefing about mountain gorilla tracking. Tracking Gorillas is very strenuous and tiresome but meeting and staying with these giant apes is worth the effort. You will be allowed to stay with gorillas for 1 hour for observation and photographing. You can take a walk to Ruhengeri Market, providing you with an opportunity to see and buy local Rwandan fabrics, foods, arts and handicrafts. Return to your Lodge for dinner and overnight.
Day 9: Golden Monkeys Trekking
Have early breakfast at the lodge and enter the forest in search for Golden Monkeys and other primates. The trek will expose you to excellent birding and other primates like Colobus monkeys, blue monkeys, Red tailed monkeys and Grey Cheeked Mangabeys among others. After the trek, we can have a brief excursion to the spectacular panoramic views of the Twin Lakes; Lake Burera and Lake Ruhondo and the Virunga mountain chain.
Day 10: Depart to Kigali
Depart for Kigali after breakfast and if time allows, we shall have a stopover in Nyirangarama for a tour the Urwibutso Ecotourism Project.
The Urwibutso Enterprise supports local farmers and contributes to social and economic development in the area, providing schools and education, creating jobs and opportunities, particularly for women, and training for farmers. This has made the community of Rulindo District one of the most self-sustainable communities in Rwanda and a role-model to others.  Proceed to Kigali Airport for your scheduled flight back home.
End of the safari
To book or inquire about the 10 days gorilla tour package, email us on info@rwandagorillasafaris.com
Tel +256 772 561508 / +256 701 728141

Safari Lodges/ Hotels in Rwanda:
In Kigali, you can stay in Kigali Serana Hotel, Manor Hotel, Hotel Desmille Colline, Chez Lando Hotel among others.
In Akagera N.P, Ruzizi Tented Camp, Akagera game Lodge and so on.
In Nyungwe Forest N.P, stay in Nyungwe Forest N.P, Nyungwe Forest Camp, Peace Guest House, Nyungwe Hill Top view Hotel or Gisakura Guest House and so on.
In Volcanoes N.P, you can stay in Gorilla Nest Lodge, Mountain Gorilla View Lodge, Virunga Lodge, Sabyinyo Silver Back Lodge, Le Bambou Gorilla Lodge and so on.