Photographic tours in Uganda, Rwanda, Kenya and Tanzania with African Jungle Adventures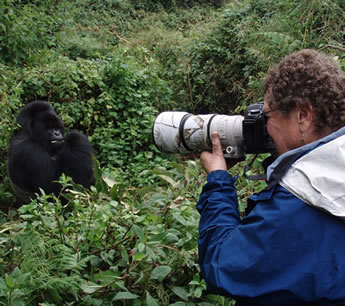 African Jungle Adventures offers specialized adventures for photographers of all ability levels into Uganda, Rwanda, Kenya and Tanzania. From African photo safaris to mountain gorilla filming, our focus is on helping you capture exceptional images of untamed wildlife and beautiful landscapes in East Africa. Our photographic safaris are led by a highly trained naturalist Expedition Leaders who are also professional nature photographers, adept at offering personalized guidance.
This is an adventure experience for life time! We mainly offer private safari packages and our staff can assist you tailor make your suitable travel package that best fits your budget, time and interests. Just let us know the places you want to visit, we shall design for you a suitable photo safari itinerary.  During our trips, we often rise early and linger till sunset, to capitalize on the best light. If you are looking for a nature adventure that offers the ultimate in photography possibilities for pros and amateurs alike, choose African Jungle Adventure Photo Tour.
African Jungle Adventure Photo safari in Uganda and Kenya or Tanzania
Uganda and Kenya have for long been Africa's most storied safari destinations for photographic adventures. Known for their legendary wildlife and evocative landscapes, Kenya and Uganda have countless opportunities to capture iconic photos of Africa to photographers, for example, the graceful giraffes browsing in acacia trees, herds of Elephants and Buffaloes traversing the savanna, Stealthy lions stalking gazelle, proud Maasai bedecked in ceremonial beadwork, the great Migration that offers a great opportunity to photograph hundreds of thousands of wildebeest and zebra thundering across the plains, with predators in pursuit, not forgetting tree climbing lions and the critically endangered mountain gorillas in Uganda.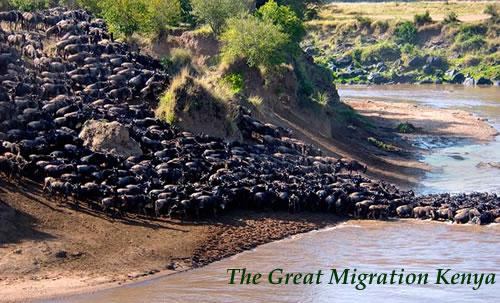 Our staff and tour guides/drivers as well as lodges / camps ensure personal attention, exceptional comfort, and a safari in which wildlife truly takes center stage.
Our Photo Safari Leaders, expert naturalists and photographers, help guests capture amazing Photographs of the legendary wildlife and landscapes of East Africa.
Our 4×4 safari vehicles offer superb close-up shots; each client has a window seat for clear platform for photographing.