The Mugongo Caves Rwanda – Imbabazi Orphanage Home In Mudende Sector
Caves in Rwanda are among the newly discovered tourist attraction and it is adventurous to move through the cave. It has also been discovered that, some caves harbor bats and among which include Musanze caves. Other caves in Rwanda include Busasamana cave and others.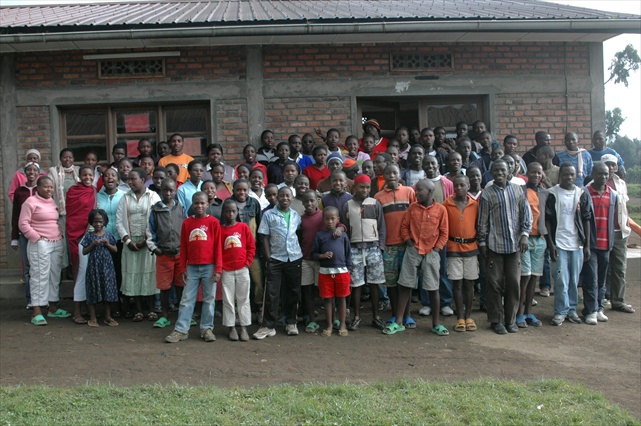 Mugono caves are situated in Mudende Sector. The caves are great for caving and camping facilities are on offer in the vicinity. Like most of the caves in Rwanda, Mugongo cave is also formed from Cenozoic volcanic rock formed several million years ago.
These caves are located close to Mrs. Carr's property, a few meters from the mudende sector office. Mrs. Rosamond Halsey Carr was the first American Citizen to settle in Rwanda, in 1949. She managed a flower plantation. She witnessed Rwanda independence and was a friend to Dr. Dian Fossey and she left Rwanda for some time during the 1994 genocide. When she returned home she turned the farm into orphanage and named it Imbabazi of Mubende, which takes care of and shelters displaced children and genocide orphans.
The Imbabazi orphanage was constructed after the 1994 genocide in Rwanda, and most of the children in this home are victims of the genocide. Any one planning a holiday in Rwanda can spare some hours with these children in Imbabazi orphanage and give them something you can afford.
Through your travel agent like African Jungle Adventures Limited or Gorilla Expeditions Limited, you can always visit Imbabazi Orphange while on your safari in Rwanda. Their emails are; info@rwandagorillasafaris.com or info@junglesafarisuganda.com. For more information about Imbabazi Orphanage, visit www.imbabazi.org.