Safari Overview:
Fly into Entebbe International Airport and then get a charter flight to Kidepo Valley National park.
Spend 4 days on the safari and 3 nights.
Brief itinerary:
Day 1: Fly from Entebbe to Kidepo Valley N.P
Day 2: Full day Game Drive
Day 3:Hot spring & Kidepo valley visits
Day 4: Fly back to Entebbe Airport – Departure
End of the trip
Detailed Itinerary:
4 Days Flying Safari in Uganda to Kidepo Valley National Park
Day 1:  Fly from Entebbe international Airport to Apoka Airstrip
Meet our safari guide at Entebbe international Airport who will brief you about the Uganda wildlife safari in Kidepo valley national Park. Arrival at Apoka park headquarters, check in luxurious Apoka tented Hotel/Budget Apoka UWA Bandas for relaxation as you wait for dinner and overnight.
Day 2: Morning and afternoon game Drives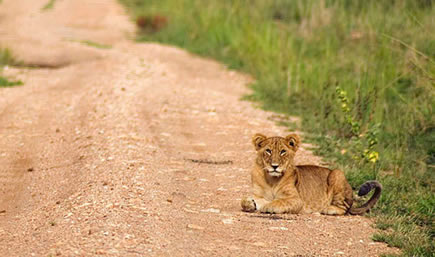 Great your safari guide and enjoy early morning game drive through the park after breakfast, drive on the Kakine circuit to encounter Zebras, Giraffes, the Hertebeasts: that roam the short grassland plains of the Narus valley. The Scenic view is splendid with Mt. Lotukei in the far background in the Sudan. Drive at leisure back to the camp for relaxation as you wait for lunch. After lunch, your guide will take you for the afternoon game drive along the Nagosokopire circuit. Wildlife here is plentiful and you will come in contact large herds of resident buffalos, the elephants, Hertebeasts and other antelopes as they graze on the lush forage in the Narus valley. Appreciating beautiful sunset behind the long Nyangea ranges gives you perfect opportunity for taking pictures. Return to your lodge for relaxation as you wait for dinner and overnight.
Day 3: Hot spring & Kidepo valley visits
Breakfast and transfer to the hot spring, past a nice Lopelangoria observatory point, Kidepo River up to the Hot spring. This scenic area will bring you close to the Hot spring and observe almost the entire park, and be able to sight the ostriches as they roam the short grassy plains. If lucky, you may have glimpse of the Kuddu, an antelope that lives in dry land areas and the elusive cheetah. Come back to the camp for breakfast & lunch. After lunch have nature guided walk. Optional May hike the morungole range. This takes two days to do. Arrangements can be made for Karamojong cultural shows in the park.
Day 4: Fly back to Entebbe for your flight back home
After breakfast, enjoy you flight back to Entebbe international Airport, have lunch in Entebbe and then fly back home.
End of the trip