Rwanda Safaris – Gorilla Trekking, Culture and Wildlife Safaris in Rwanda & Uganda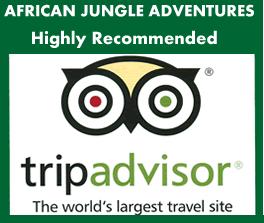 Welcome to Rwanda Gorilla Safaris, a local based tour operator offering discount gorilla trekking tours and wildlife safaris to the remote areas in Eastern Africa.  We offer unrivalled trips to see the mountain gorillas in Rwanda, Uganda and the Democratic Republic of Congo at affordable prices. We are known for offering great private safaris! We can tailor make your gorilla safari with several other adventures that include chimpanzee tracking, wildlife safaris, golden monkey tracking, cultural tours, mountaineering and other special interest holidays.
With over 14 years experience (since 2001), we have been offering cheap and excellent safaris in Rwanda & Uganda at the best prices on the market! Plan with us and book your next gorilla tour in Bwindi Impenetrable Forest and Volcanoes National Park with us and we will make your dream come true! Consult the team of our experts for an unforgettable Rwanda safari or choose our combined safaris that include adventures into the neighboring destinations of Uganda, Burundi and Congo (DRC). We will make sure that you enjoy your life-time adventure carefully planned by our professional staff. All our tours are guided by knowledgeable English speaking local tour guides who will take you around the best hotspots of these countries. We have a good fleet of 4x4WD Land cruisers, Nissan Patrol, Land Rover and mini-buses that are used on our trips. Contact us for free information about our tour packages, travel tips, tailor-made trips, etc. Email us via info@rwandagorillasafaris.com or call +256 772 561508 / +256-701 728141 to talk to one of our travel specialist.
Most Popular Gorilla Safaris in Rwanda & Uganda
At African Jungle Adventures we create memorable gorilla safaris taking you for the very best in Rwanda, the land of a thousand hills. Our tours include several adventurous things to do in touristic places! Would you like to plan a trip to see mountain gorillas, some of the closest relatives to humans and at the same trip enjoy a wildlife safari in Akagera? We have come up with the best experiences that can be tailor-made to suit your needs. Please check our tour packages below and get in touch with our team to book you a perfect holiday.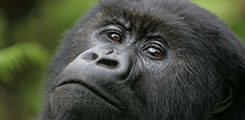 One day gorilla trek in Volcanoes National Park. The tour leaves early at around 4:00am from Kigali & it takes a 2 hours drive to reach the park. Return to Kigali by evening.
ITINERARY : : INQUIRE HERE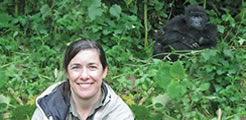 Go gorilla trekking in Volcanoes National Park on this 2 days gorilla trip combined with Kigali city tour, visits to Gisozi genocide museum, markets & craft shops.
ITINERARY : : INQUIRE NOW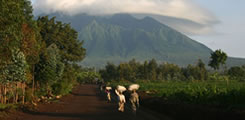 The 3 day gorilla tour not only takes you for gorilla trekking but also includes other adventures; golden monkey tracking or Musanze cave exploration or Mount Bisoke trekking.
ITINERARY : : INQUIRE NOW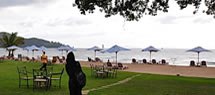 A 4 days gorilla safari in Parc National des Volcans. Visit Murambi or explore Musanze caves, relax at Lake Kivu beaches and enjoy a Kigali city tour.
ITINERARY : : INQUIRE NOW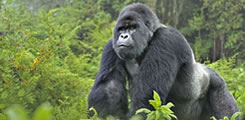 Enjoy 3 gorilla treks in Volcanoes National Park on this safari. We can also combine gorilla watching in both Uganda and Rwanda for lifetime adventure experience!
ITINERARY : : INQUIRE HERE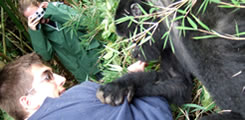 The 6 days Rwanda safari takes you for mountain gorilla trekking and wild Chimpanzee tracking in Nyungwe forest, Canopy walk, Musanze caves.
ITINERARY : : BOOK NOW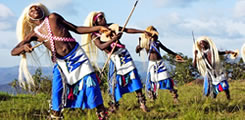 Explore Rwanda on this 8 days Round Trip that includes chimpanzees and gorilla tracking, boat ride, community tours, birding & genocide memorial tours.
ITINERARY : : INQUIRE NOW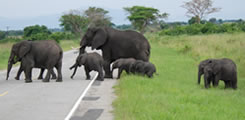 Combine Uganda and Rwanda on this 5 days gorilla safari adventure with 2 gorilla treks in Bwindi Impenetrable Forest and Volcanoes National Park.
ITINERARY : : INQUIRE NOW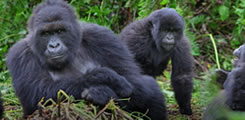 12 Days of great adventure running through Rwanda and Uganda. Go gorilla trekking, wildlife viewing, chimps tracking, enjoy boat cruises, etc
ITINERARY : : INQUIRE NOW
About Us
African Jungle Adventures is one of the top tour operators organizing gorilla safaris to Rwanda, Uganda and the Democratic Republic. Based in both Kampala and Kigali, we offer amazing trips to the mountain gorillas in Africa. Since 2001, we have been conducting excellent trips to see the mountain gorillas in Africa at the best prices on the market! Our trips cater for all travelers including business travelers, holiday makers, honeymooners, photographers, researchers, families, groups and students among others.
Our team of tour consultants and tour guides is extremely knowledgeable and experienced. They can help you tailor make/plan your safari to best suite your travel time, budget and interests. We have a proven record of creating memorable gorilla trekking safaris in Africa given our excellent reviews on both TripAdvisor.com and SafariBookings.com. Check out our top safari offers for Rwanda and Uganda, see our specials, or customize your own gorilla safari – and reserve it all with a trusted established tour company!
Why Travel With Us?
We live and breathe our trips so that authenticity and attention to detail is second-to-none, just like your travel experiences should be.
Every booking made with us here at African Jungle Adventures is with a real person. We are available 7 days a week to customize your trip.
Huge Savings: Book one of our unique tour packages online with us and save today!

Frequently Asked Questions
Q: What vehicles will we be travelling in?
We use the best vehicles t offer yu comfort during your trip. ur fleet include 4WD safari omnibuses, Toyota LandCruiser TX/TZ, and custom safari vehicles..
Q: What type of accommodation will we be staying in?
A: On every tour you will experience a range of different accommodation types. These include quality hotels and motels, luxurious resorts, as well as peaceful and secluded wilderness safari camps and lodges. We categorize hotels and safari lodges as Budget, Mid Range and Luxury Options. While answering emails, we list these options to choose from.
Q: Do tour prices include all meals?
A: Yes, the guided tour price is inclusive of all meals during the trip.
Q: Can we customise our itinerary?
A: Yes! At African Jungle we want you to have the experience of a lifetime and this means getting exactly what you want out of each adventure.
Q: What should I bring?
We list out the different things to bring on your trip. Check out our recommended packing list.