Visit Musanze Caves in Rwanda near Volcanoes National Park
This is one of the new tourism sites in Rwanda! Musanze cave is found in Ruhengeri, Northern province in Rwanda in Musanze District and is being readied for visitors by installing walkways, stairs, and safety measures. Most of the caves in Rwanda are developed from Cenozoic volcanic rocks for instance Manjari which is 1.660 m and Nyiragihima in Ruhengeri which 1.116 m (Northern Province). It is adventurous to enter into a cave and the 1.25 mile long musanze is known for hosting cave.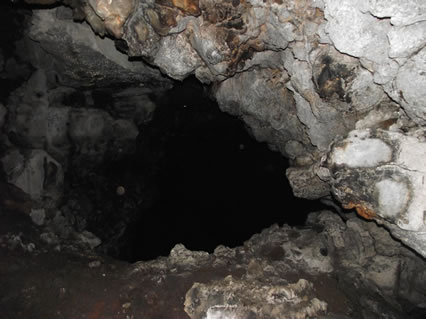 Musanze is commonly a visited cave with 2 km long; it lies in the volcanic region where lava flow layers dating from 65 million years ago to today have created the Albertine Rift Valley.
It is formed from lava basaltic layers from the Bisoke and Sabyinyo volcanoes. The cave entrance is vast, exceeding 10 km and it is well proportionate with several side passages leading off from the main cave.
A cave or cavern is a natural underground space large enough for a human to enter. Some people suggest that the term cave should only apply to cavities that have some part that does not receive daylight; however, in popular usage, the term includes smaller spaces like sea caves, rock shelters, and grottos.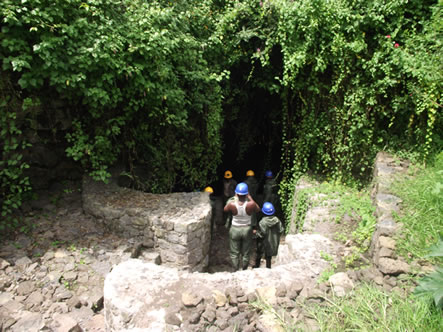 Speleology is the science of exploration and study of all aspects of caves and the environment which surrounds the caves. Exploring a cave for recreation or science may be called caving, potholing.
The 2km Musanze cave can be explored after gorilla tracking in Volcanoes national in case you will have time. The place is located on the foothills of Volcanoes national park, meaning that you can easily visit this place after gorilla tracking.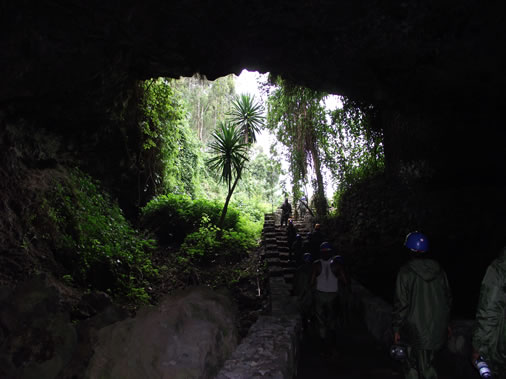 Among the accommodation options here include Mountain gorilla view lodge, Gorillas Nest lodge, Hotel La palme, Sabyinyo Silverback lodge, Virunga lodge, Le Bambou gorilla lodge, Kinigi guest house and Muhabura hotel among others.