When is the best time for tracking gorillas in Uganda and Rwanda?
Mountain gorilla trekking in Rwanda or Uganda can be done at any time but due to relatively wetter/ rainy seasons in the mountain gorilla inhabited national parks, many tourists often prefer the months from June to September and then December, January and February – these are the peak season.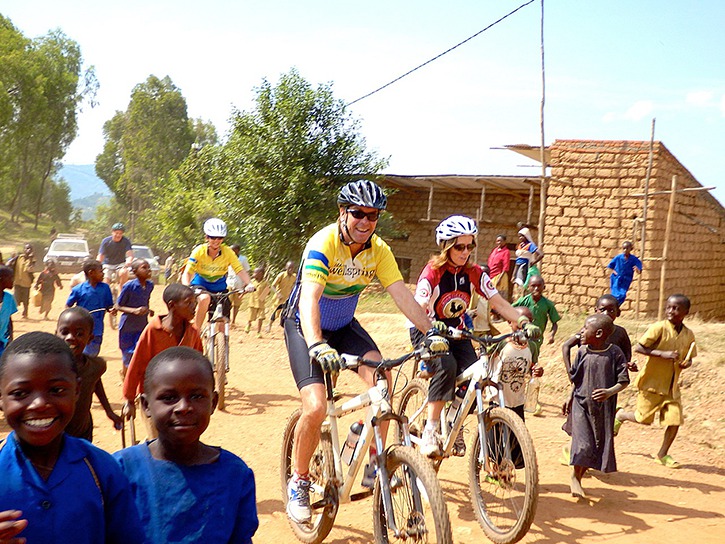 In peak season, Uganda and Rwanda receive many visitors yarning to track Gorillas in Bwindi Impenetrable national park and Volcanoes National Park respectively. The higher the demand, the high the prices so, the increased cost of accommodation, transport and so on however, in Low seasons the costs reduce a bit.
In Rwanda and Uganda, low season kicks off late February through March, April and May- the listed are the rainy season so, visitors try to avoid them however, visitors with low budget try to utilize the season in order to target low cost. In low season, Uganda Gorilla permit is sold at US$ 350.00 yet in peak/ high season at US$ 600.00.
However, during these months, because of the rains there's plenty of gorilla food down slope and it's much colder on the upper slopes. So the mountain gorillas keep on the lower slopes where they find it warmer and get food easily. As the Gorillas descend down slope, it becomes advantageous for weak, sick or aged visitors encounter Gorilla families easily after short walks.
Therefore, visitors who can not walk longer distances while searching for the Gorillas are advised to track Gorillas in low season.
All year round, tracking gorillas in Rwanda is much easier than in Uganda because bamboo forest (Volcanoes National park) is clearer than the impenetrable forest of Bwindi. More so, clients choose which Gorilla group they opt to trek. The weak ones choose near by groups- approximately 2-3 hours walk.
The best time to visit Uganda for gorilla trekking is during the country's two dry seasons, that is to say: January and February and from June to September every year. Game viewing in Uganda's savannah parks like Queen Elizabeth National park, Murchison falls National Park, Kidepo National park, Lake Mburo National park and so on is best at the end of the dry seasons, that is to say, February and March and September/early October – when wildlife is concentrated around water bodies. Bird watching is fantastic all year round but is at its peak between November and April when migrant species are present.